Vinyl Privacy Fences
Enhance Your Home's Privacy and Security with a Durable Vinyl Privacy Fence
Vinyl privacy fences are a popular choice for Georgia homeowners looking to add a boundary around their property or create a secluded outdoor space. Made of durable, weather-resistant vinyl, these fences are a low-maintenance option and are readily available in white or tan.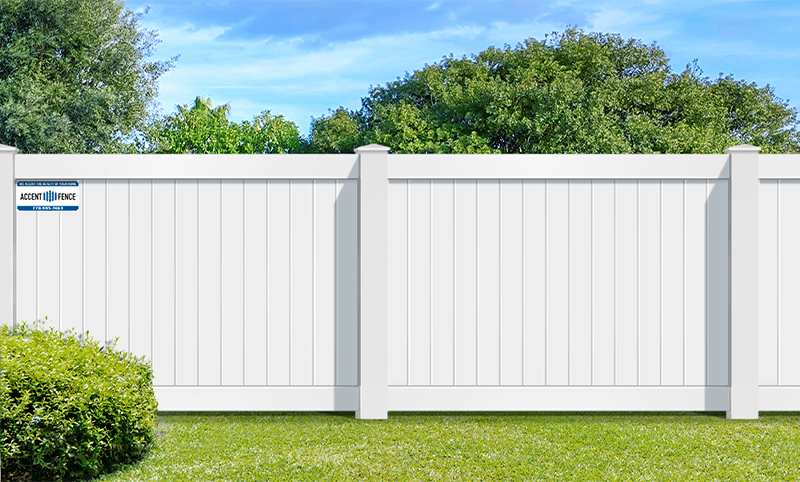 White Privacy Fence
The most popular color with guaranteed curb appeal that will never go out of style is the white vinyl privacy fence. This is a low-maintenance choice that will not fade or discolor over time. As the least expensive vinyl option, the white vinyl privacy fence is a common sight around many neighborhoods, so adding one to your property can create a cohesive look that allows your home and landscaping to be the main focal point. Choosing white for your vinyl privacy fence creates a clean look that will accent any modern or traditional property.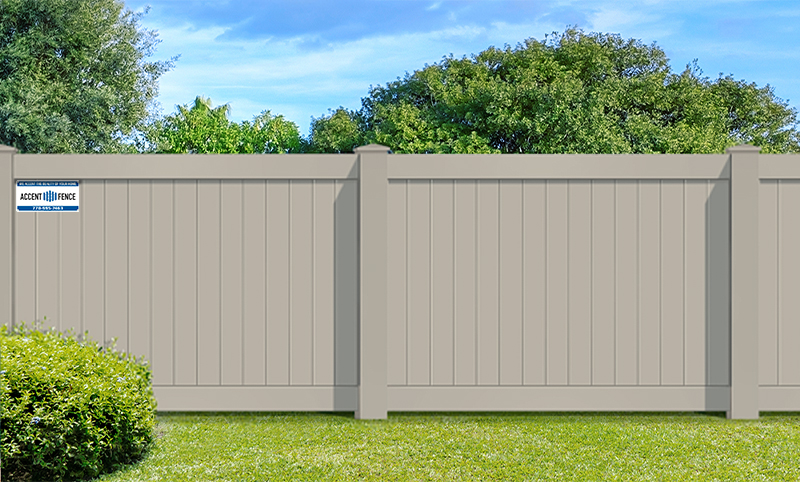 Tan Privacy Fence
A favored alternative to accentuate the color palette of your home is the tan vinyl privacy fence. Like white, tan is a safe choice for any property, but can add an extra element of style. Depending on the color of your siding, tan could deliver the look you desire. The neutral tone of a tan vinyl privacy fence tends to enhance the aesthetic of your home's hue. Choosing a tan vinyl privacy fence will make your home stand out from the crowd while still being the perfect fit for any neighborhood.